Real stories of Success and Triumph from Athletes, Coaches, and Parents who have achieved their goals with the help of our Sports Nutrition Programs
A wonderful nutritionist. Very focused and has a vast knowledge of the field. She is also in tune with the medical world. My microalbumin levels were very high, but with the diet plan, they have come down to normal in just 2 months. She is very flexible and plans and guides each session by making us understand what we are actually doing. She is very caring and keeps in constant touch while answering anything and everything. Her hard work, dedication, and efforts behind us make her a unique nutritionist.
Rashmi ma'am is a very knowledgeable person, and her expertise in maintaining a diet and nutrition is really good. I contacted her with problems relating to my recovery from injuries. This is my third month with her, and the re-occurring pains and injuries have evidently decreased. I had some digestion issues, which have entirely improved as well. I'm thankful to Rashmi ma'am for providing an easy-to-follow diet plan that really helped me improve my concerns. I highly recommend her service!
Even as a little kid, I was always interested in sports. So after a gap of 20 years, when I got a chance to get back to playing badminton, I grabbed the opportunity. It was quite strenuous and energy-draining. I always was a poor eater, and with playing, I used to feel really tired. I also felt I was not eating the right kind of food. That is when the universe brought me to Rashmi. It was a beautiful first meeting. She was so pleasant and easy to converse with. She went into all the details, right from the time I woke up to the time I went to bed. I took up a three-month nutrition plan with her. I saw the results in three months. I feel energetic, and all my blood reports are good. Rashmi is filled with energy and enthusiasm to help her clients. She has also successfully busted a few myths I had about food. I have started liking some of the foods I hated. I am in awe of the information she has about everything. She does not expect miracles in a month. She gave me the time to change my eating habits over a period of time. She is patient and listens to even the smallest fears one has. I am so glad to have met Rashmi. My heartfelt appreciation for all her time and efforts I wish her all the best in her future endeavours.
Rashmi Cherian's guidance and sessions have been genuinely life-changing. Her approach is empathic and cohesive. She considered every aspect of my lifestyle in order to help me find a better balance and overcome issues I had been having for a number of years. I feel uplifted, I have much more energy, and I feel equipped with knowledge to make better choices when it comes to nutrition and knowing what my body needs and when. "Working with Rashmi Cherian has allowed me to grow physically and mentally as a professional athlete. She has taught me how to properly fuel my body to maximise my training while educating me on how to make long-term healthy choices. Rashmi Cherian has provided me with individualised meal plans, explanations of nutrient benefits, and shopping lists. Since working with Rashmi Cherian, I have noticed incredible changes in my fitness levels, body fat to muscle ratio, and overall mindset about food, which have all contributed to better athletic performances on my end. I can say that it's a pleasure to work with someone as professional and understanding as her. Thank you, Rashmi Cherian, for your support in helping me reach my goals! "
Working with Ms. Rashmi Cherian over the last Five years have enabled me to take my performance, training, and recovery to another level. Rashmi has not only helped structure my diet to address my personal needs, but she has also provided essential vitamins and supplements as well. Another advantage of working with Rashmi is that she not only tells me which foods to eat but also explains why certain foods are beneficial or not. This, in turn, has vastly improved my nutritional knowledge. Sometimes trying to eat healthy can become monotonous, but Rashmi has been able to suggesta variety of healthy options without sacrificing taste.Overall, I truly believe that my health and fitnesshave been tremendously improved by working with Ms.Rashmi.
My name is Babji Siva Atturu. I am a professional tennis player. While I was dedicated to doing whatever it took to reach the next level in tennis, I felt I was lagging in several aspects. My tennis coach, Mr. Ganesh Raman, told me, "You are anyway inside the game now; you might as well give it your best shot." He particularly meant I need to address my nutrition to get optimum results in international tennis. In search of personalized tennis nutritionists, I have found Ms. Rashmi Cherian. She is not only talented, but she is also a very caring person who strives to give her the best. While many people publicize or advertise themselves even for simple achievements, she prioritizes passing the knowledge to her athletes first.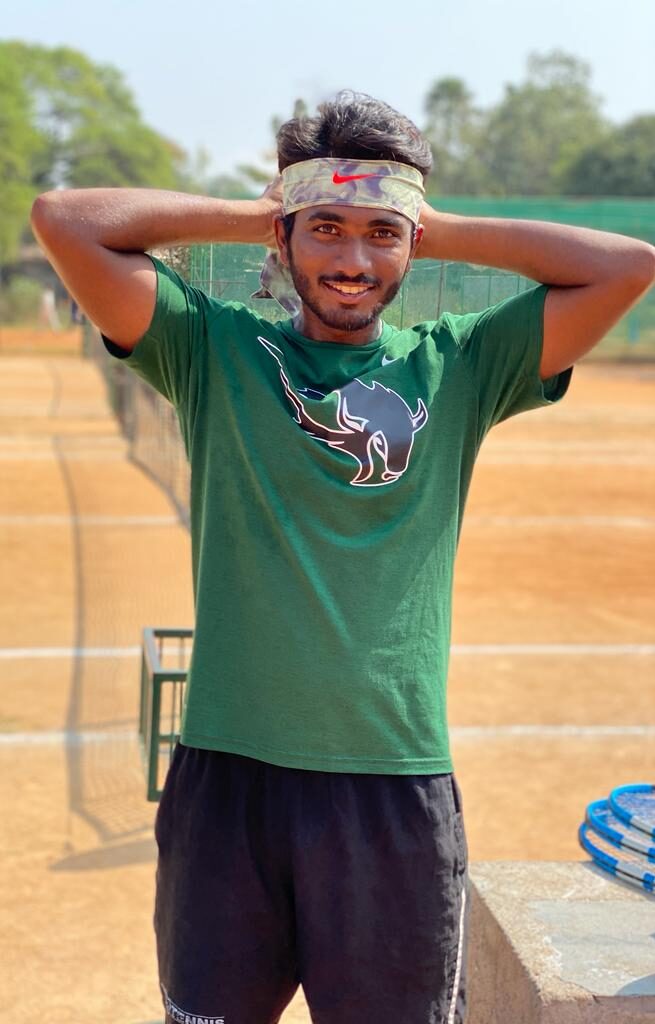 Rashmi first strategised my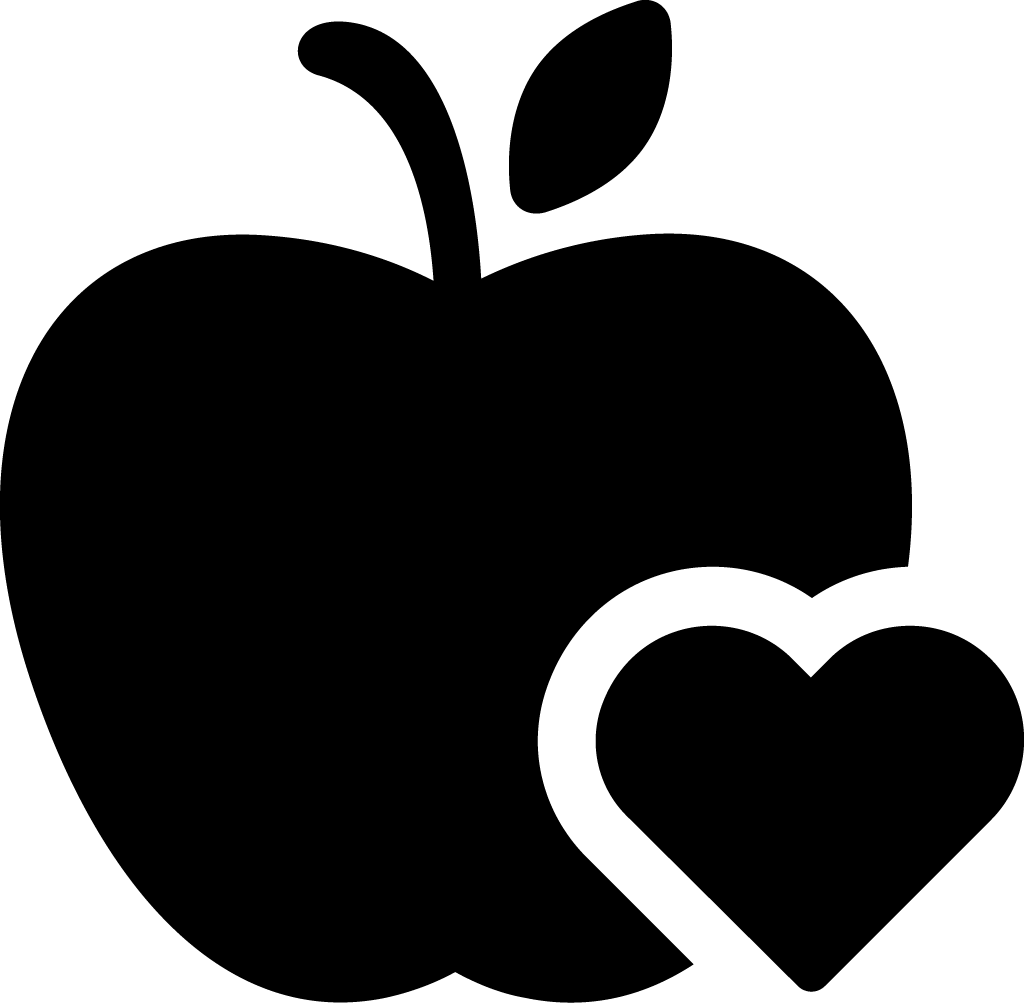 Eating pattern need to be Timely and disciplined

Moderate to high protein food intake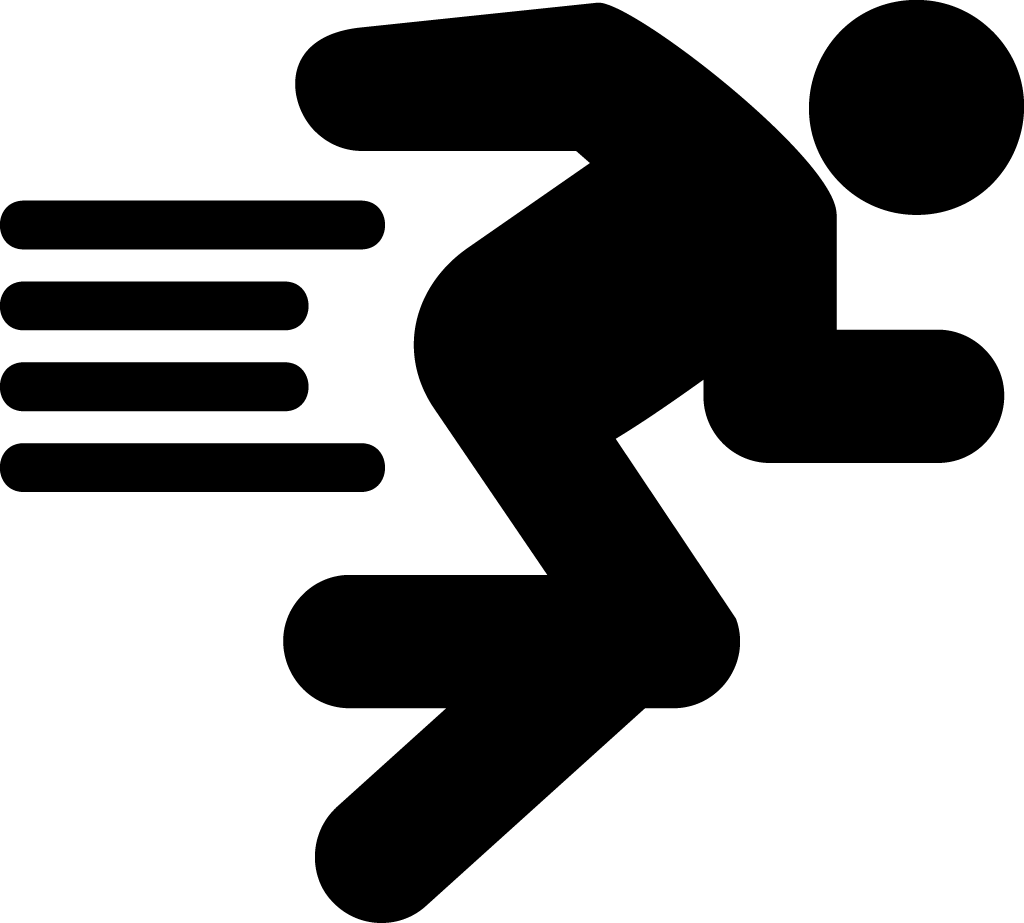 Improve recovery, energy, and stamina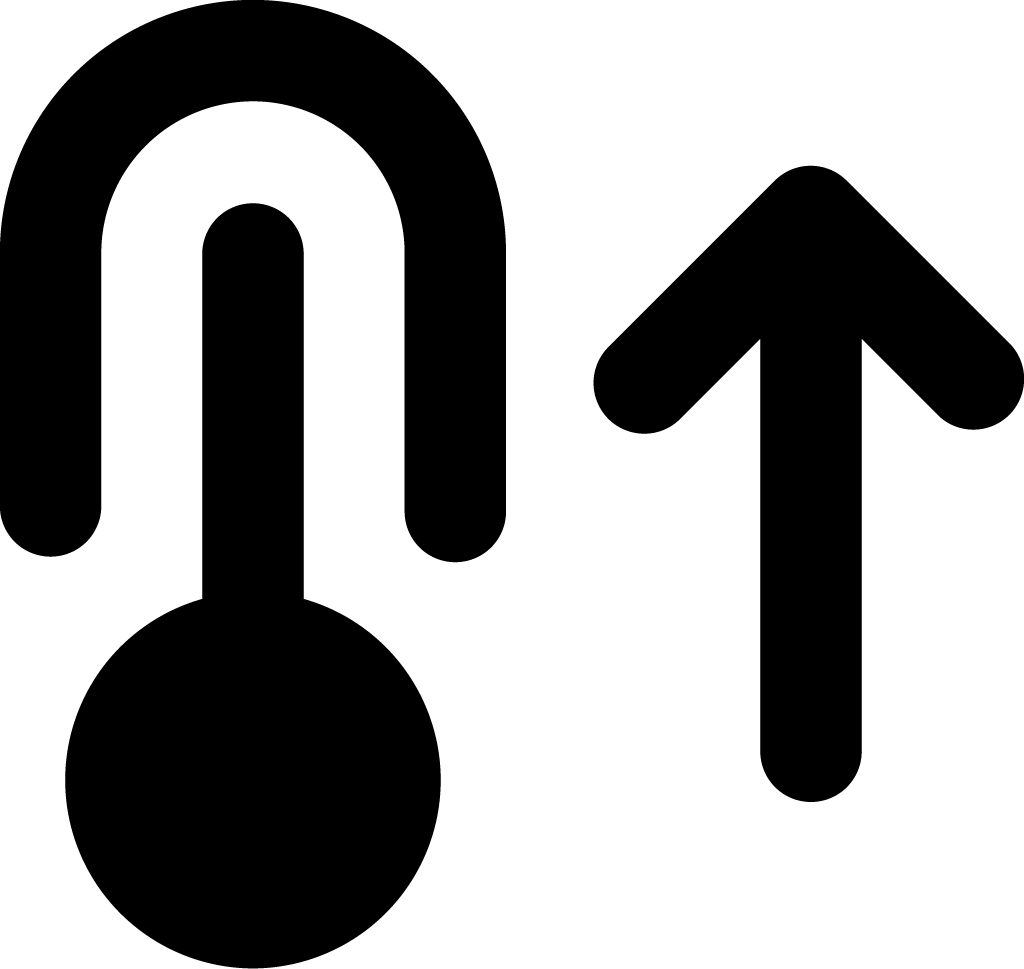 I used to cramp a lot during my long matches in heat. I also had recovery issues. I used to get injured a lot as well. I have tried several suggestions from different well-wishers of mine, but nothing worked out well. The first thing Ms. Cherian did after our meeting was to gather all the information regarding my issues. After just a couple of diet plans, I have seen a significant improvement in my recovery, energy, etc. My injuries went down to almost zero.
My fat percentage dropped from 25% to 17% and gained lean muscle mass as well. While the evidence for general people is calculated in numbers. For me, the evidence is to follow the process and trust it. Eventually, the numerical evidence will follow that. While my nutritional plan might not work for a different athlete, you can always contact Ms. Cherian to personalize your plan. Without hesitating, you can try the nutrition plan from Ms. Cherian. Good luck!
Testimonials by Corporates and Others
I went to Rashmi six months ago for weight loss. Beyond weight loss, she helped me a lot in managing my issues with fibroids. Despite heavy bleeding, I was still able to maintain my iron and haemoglobin levels. The energy levels improved big time as well. She is a great mentor and motivator and is easily accessible. I will recommend her strongly to become more fitter you.
After more than a year of coming to you, changing my diet and exercise patterns, falling off the health waggon, and climbing back on, I am delighted to report that my energy levels have improved, headaches and indigestion are much better, and I am looking and feeling much fitter. But best of all, my cholesterol levels have dropped and two very stubborn parameters, SGOT and SGPT, have finally responded and moved into normal range. Thank you for making this difference. I do appreciate your input! Thanks also for the reference to Jyoti Singh, whose online workouts really put a swing back in my step. Warmly and wishing you all the best.
It's great to have Rashmi as my nutritionist for a lot of reasons. The first is that she makes it seem like an achievable goal, and she is there with you throughout the process at any time. She gives really easy-to-follow kinds of plans that line up with our normal eating habits. She not only gives you the plan and asks you to blindly follow it, but she also educates you about why she is suggesting that particular thing. If you are not comfortable, she spends time making you understand why she is suggesting what she is suggesting. She is friendly and will be strict when you need someone to get you back on track. When I had some cravings, she did not ask me to just resist them but gave me healthier options to satisfy my craving, which wouldn't hinder my weight loss journey. Last but not least, she knows her craft and field very well. She is not money-minded like a lot of other health experts out there. Even after I completed my plan with her, she still continues to help me out with my weight loss journey. My health overall improved after just three months under her guidance. Thanks a lot for all your amazing insights and help throughout my journey.
It was a great pleasure working with you, Rashmi. Really liked the way you answered all the questions in an wholesome and detailed manner . You were also full of energy every time I came in to meet you and answered all my questions with the same enthusiasm as I had for learning about them.I have always been an active person throughout my life with respect to playing sports, but this was the first time I learned about nutrition and its impact on performance in sports and also on mental health and overall energy throughout the day.Thanks for the customised charts, the constant support, and the regular follow-up throughout the period, Rashmi, due to which I lost around 12 kg overall in a very short period of around 2 months in a sustainable manner without starving myself or feeling weak at any time through the process.
I decided to start working with Rashmi a few months ago, mainly due to post-covidien hairfall and knee pain due to weight gain. My experience with Rashmi has been incredible. I have learned so much about nutrition, and by that, I mean accurate information and not the stuff you find all over the internet. I learned that nutrition is personal to your life and lifestyle and that there is no one size fits all formula. Here's what I love about Rashmi: she practises exactly what she preaches, and that's so refreshing and motivating to see in a nutritionist. I started weight training because of her, and it's the best decision of my life. My training is now slow, methodical, and intentional. I'm building strength and losing weight while doing so. In my previous "weight loss" journeys, I would lose the weight but still look somewhat sickly and flabby. But now, aesthetically, my body looks so much more toned and healthy, and my knee pain is gone! Rashmi's knowledge of nutrition is factual and highly informative. It's safe to say these last few months have been life-changing. I highly recommend Rashmi, and I'm happy I found my nutritionist for life.
I am suffering from PCOD since 2019 and am struggling to lose weight and get menstrual cycles regularly. I have also been diagnosed with a couple of other problems like excessive hair loss, pre-diabetes, and low nutrition levels. I have been taking medicines to get my menstrual cycle for the past 2 years. The Rashmi Cherian diet plan has helped me massively; I am getting my periods without any medicines, and I have also lost inches. All my other parameters are slowly getting back to normal. I could see changes within a month. Thank you so much, ma'am.
A huge thanks to you Rashmi...I was able to achieve this because I wanted to... I was always looking for a nutritionist and dietitian... Thank you for your time and effort you put in for this.rashmi has been a great help; the diet she suggests is easy to follow and it helps you be mindful about what you eat. By the end of the whole course, you will know what your body needs."The distance between who am I am and who I want to be is only separated by what I do!